With Spring fast approaching many of us are thinking about Spring cleaning and sprucing up our homes. Spring also means that many people are thinking it may be time to sell their home and painting is a great way to help prepare and maybe even sell quicker. There are so many options but today we are going to touch on paint to help sell your home.
Prospective buyers are often influenced my the way a home feels when they walk in or tour the rooms. We all know that you are supposed to look at the potential that a space has when looking to buy but subconsciously esthetics play a large role in many peoples decisions. Lets be honest first impressions are everything when looking to sell your home.
In general you should think about using neutral colours to make your space a canvas that buyers can work from when thinking about décor and how their belongings will fit into the home. Now we know that when people hear neutral they think of the lackluster whites and beige, but that's not true. There are so many colour options that can become overwhelming but that why we are here to help.
Sherwin Williams – Alabaster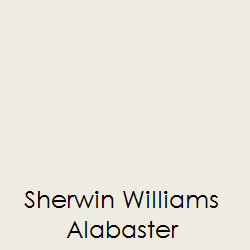 Alabaster is a white tone that was one of Sherwin Williams Colours of the Year for 2016.  This neutral is a great base colour to use when preparing your home to sell.  There is no blue undertones and it provides a warm and inviting feel. It pairs well with many other colours that can act as an accent in your space.
Benjamin Moore – Chelsea Gray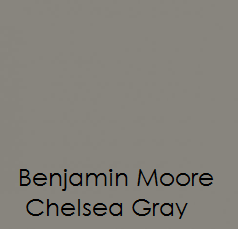 Chelsea Gray is the boldest of our colour picks.  We like this colour because it is versatile and pairs well with other greige tones that have been the rage in the last few years.  This Gray is bold and provides depth to any space.  It can be used as an accent wall colour or a whole room colour scheme if you aren't afraid to be bold.
Sherwin Williams – Repose Gray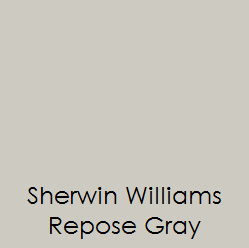 If you are looking for a soft gray with a beige or taupe undertone repose gray is a great choice.  It falls in the middle of the warmth spectrum not being warm but not cold.
Benjamin Moore – Silver Fox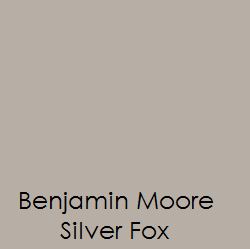 Silver fox is another great colour.  It isn't silver as the name may make you think. It is more of a gray beige that gives you that warm and cozy feel that everyone is looking for. This colour is a great pick if you looking to warm up your space.