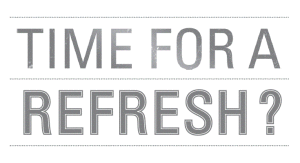 Repainting your home is an easy and inexpensive way to update or refresh your space. Repainting offers immediate results at a low cost.
Appearances aren't everything though… Here are some of the other benefits of refreshing your paint.
Increased Value
Painting the walls and trim of your home can increase its value which is great if you're thinking about putting it on the market.
Minimizes Dust and Dirt
Painting your walls will help to keep dust at bay and promote health and wellness. By trapping the dust or removing it completely allergens can be dramatically reduced.
Protects the Walls Surface
Paint protects your walls and surfaces from everyday wear and tear allowing them to stand the true test of time.
Hides any Permanent Marks
If you've got difficult stains or marks that won't come out with even the most gallant of efforts, painting can be a great way to cover them up and refresh your walls.
Promotes a Positive Outlook
Fresh paint can give you a new outlook on your space. Light colours in a small space can make them feel larger. Vibrant colours can bring a sense of playfulness and warm tones in the bedroom can promote relaxation and restfulness.
Painting the interior of your home has many advantages to offer. With our knowledge and expertise we can get your home in tip top shape. We can have you loving your space and feeling great at the same time.
For more information or to request a quote, contact us at Domain Decorating.